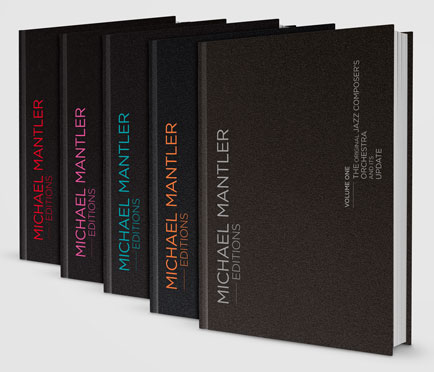 Mantler Music Editions has published a series of printed volumes of scores from selected recordings by Michael Mantler, constituting a body of work which had been released over a 50-year period on JCOA, WATT and ECM Records.

They are exclusively distributed by ECM Records, at a price of 35 € each (except Volume Four at 25 €), coupled with an attractive special sale offer of certain relevant CDs if purchased together with the books. The full set of five books will be able to be purchased for 125 €.

All EDITIONS are produced as hardcover books, A4 landscape format, printed on 135g high-quality paper, with illuminating introductions by Richard Williams.






EDITIONS - Volume One - THE JAZZ COMPOSER'S ORCHESTRA AND ITS UPDATES (256 pages) includes engraved scores of all compositions contained on the two corresponding recordings, The Jazz Composer's Orchestra (1968 / JCOA 1001/2) and The Jazz Composer's Orchestra Update (2013 / ECM 2391), as well as facsimile scans of the original scores that were used during the iconic 1968 recording session.
For more information see Introduction
Buy from ECM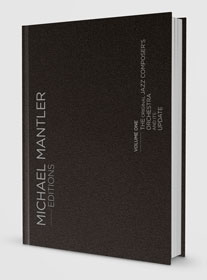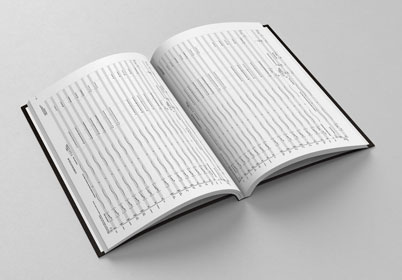 EDITIONS - Volume Two - VOICES AND WORDS (280 pages) includes engraved scores for the music contained on Many Have No Speech (1988 / WATT/19), Cerco Un Paese Innocente (1995 / ECM 1556) and Hide and Seek (2001 / ECM 1738), a selection of Mantler's extensive work with the very special voices of Jack Bruce, Robert Wyatt, Marianne Faithfull, Mona Larsen and Susi Hyldgaard, interpreting texts by Samuel Beckett, Ernst Meister, Philippe Soupault, Giuseppe Ungaretti and Paul Auster, all in orchestral contexts.
For more information see Introduction
Buy from ECM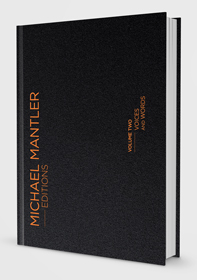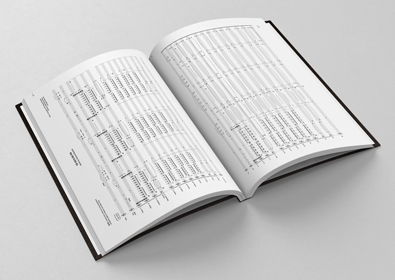 EDITIONS - Volume Three - CONCERTOS AND SUITES (272 pages) includes engraved scores for purely orchestral works from Concertos (2008 / ECM 2054) and CODA - Orchestra Suites (2021 / ECM 2697), Mantler's latest release.
For more information see Introduction
Buy from ECM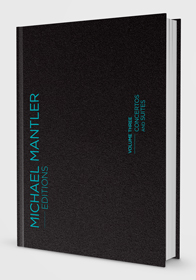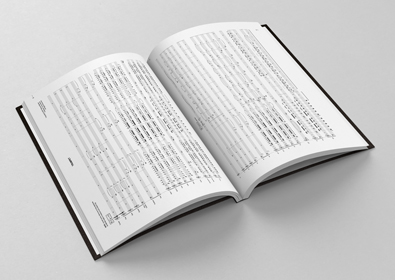 EDITIONS - Volume Four - LARGE AND SMALL (144 pages) includes engraved scores for One Symphony , a large orchestral work (1998 / ECM 1721), the guitar/piano duets For Two (2010 / ECM 2139), and facsimiles of the original lead sheets used during the recording of the trumpet/synthesizer duets album Alien (1985 / WATT/15).
For more information see Introduction
Buy from ECM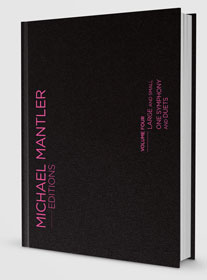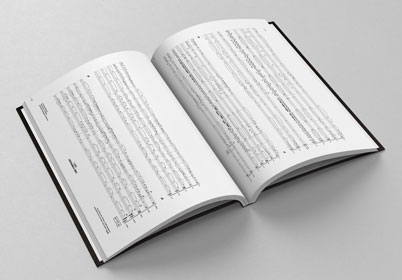 EDITIONS - Volume Five - COMMENTARY (260 pages) includes engraved scores for the "sort-of-an" Opera The School of Understanding (1996 / ECM 1648/49), and the song cycle Comment c'est (2016 / ECM 2537).
For more information see Introduction
Buy from ECM